The Unwanted Fire Sale
Why does no one want a quality discounted boiler service?
We're offering half price gas boiler servicing during September, throughout Edinburgh and the Scottish Borders, but no one seems keen. What gives?
If you have a TD or an EH post code we would be delighted to offer you savings of up to £60. Times are tight, there's a lot going on right now and ELP is right here for you. Winter is coming.
Yet not a single person took up the offer.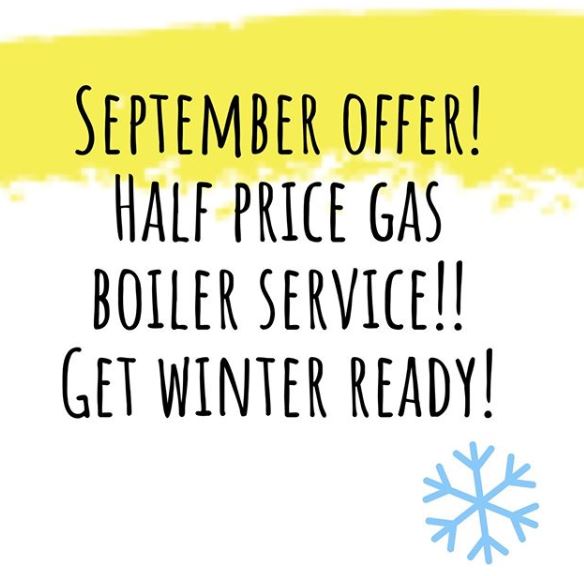 Granted, we are still a growing business (with huge plans and ambitions), but we do have a solid localised presence across social and print media. This got the team at ELP thinking about why it might be? We aren't a bad lot, so it can't be us! Here's what we came up with as probable reasons instead:
As recently as summer retailers across the UK indicated that spending power is at it's lowest since the mid-90s. Total sales are down and growth in retail has slowed significantly. The chaos and uncertainty of Brexit are being blamed. So maybe we don't blame you for not spending! However, a boiler service is not a luxury. It is not a new pair of Ugg boots or a Burberry coat. It is worth checking now. Preventative is always preferable to costly repairs!
You have more than likely watched a TV documentary about cowboy plumbers or dodgy heating engineers and became Wary of making a switch to a tradesman you didn't know. Once you've found a reliable company to help you then you are probably more likely to be arrested than change them for someone new! Well all we can say is relax, and rest assured that ELP's small family business is definitely on your side. We want to build relationships, not damage our reputation. Certifications and references talk after all. So give us a go!
You are not sure what the point is. After all, your heating is still turning on and comfortably toasting the house as the nights start to draw in. Well, listen to this; boiler enquiries almost DOUBLE between September and December annually in the UK, with 4.4% of boilers likely to break down in Scotland this year. (https://www.boilerguide.co.uk/articles/uk-boiler-breakdown-study) So be preventative. Do not wait until you are picking icicles out of your hair in January before calling us! Beat the rush and relax into the festivities.
***So don't forget, although we may be Easy Life Plumbing we are heating engineers too. We do it all! We are Gas Safe registered, reliable and affordable. Check our growing reviews out. Stay warm, safe and be at peace while the cold winds whip in. Kelso, Jedburgh, Edinburgh, Peebles... Give us a call or message and make your savings today!***